सामाजिक न्याय व विशेष साहाय्य विभाग, महाराष्ट्र शासन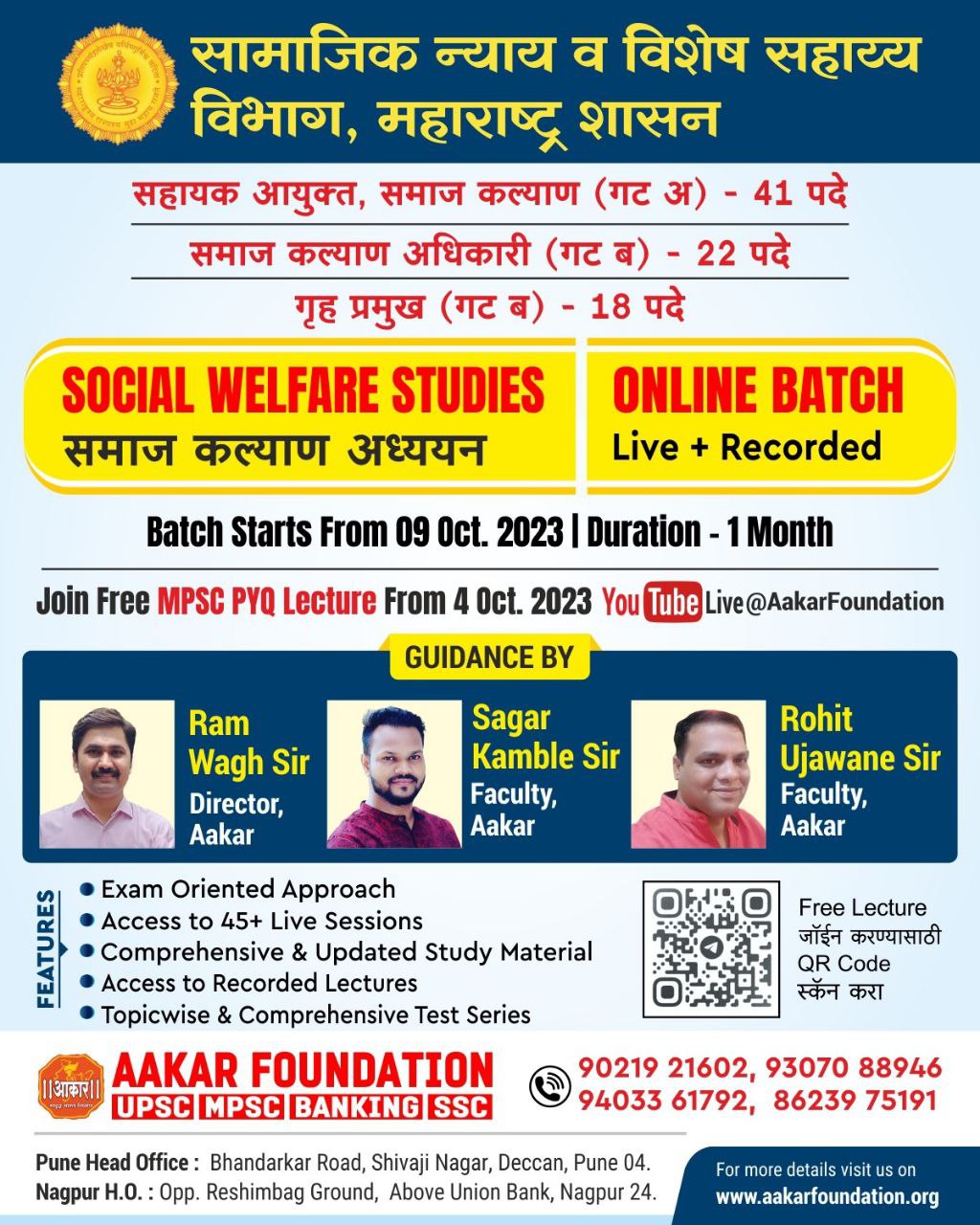 समाजकल्याण अध्ययन ( Social Welfare  Special Online Batch )
सामाजिक न्याय व विशेष सहाय्य विभाग,महाराष्ट्र शासन 
MPSC सामान्य राज्य सेवा / सरळ सेवा 2023
सहायक आयुक्त गट अ (41 पदे), समाज कल्याण अधिकारी गट ब (22 पदे), गृहप्रमुख गट – ब (18 पदे) : एकूण : 81 पदे
Dear Students, Maharashtra Public Service Commission (MPSC) has invited online applications for recruitment of
Assistant Commissioner Social welfare ( Group A ), Social welfare Officer ( Group B ), House  Master (Group B )). Interested candidates can apply. Total number of vacancies are 81 and online applications will be available at the official website mpsconline.gov.in from 15 May to 5th June 2023. As far as the probability of exam date is concerned, it will be conducted within upcoming 2/3 months. So this is very crucial and important period to consolidate and streamline your preparation to shine in this examination. Aakar Foundation brings you this Online Live + Recorded Course to ease your preparation.
Features :
Exam Oriented Approch
Access to 45+ Live Classes
Access to Recorded Lectures
Comprehensive and Updated Study Material (e-Pdf )
Test Series (Unit wise + Comprehensive)
Regular Doubt Clearing Sessions
Starts from – 9 Oct 2023 
Demo Lectures From – 4th Oct on Aakar foundation Youtube channel
Duration –  1 Month
Medium – Bilingual (English + Marathi)

Test series – Unit wise tests + Comprehensive tests
Online batch – Live + Recorded lectures
Fees Structure :
One Time Payment 
Rs.  7000/- 
For First 50 Admissions
  Rs. 5999/-
Note : FEES ONCE BE PAID WILL NOT BE REFUNDABLE OR ADJUSTABLE. – By Order.
Pay online 
Account Details 
Bank Name : AXIS BANK
Account Name : AAKAR IAS ACADEMY
Account Number : 922020043535632
IFS Code : UTIB0004777
Branch : Nandanwan

AAKAR IAS ACADEMY ( AAKAR FOUNDATION )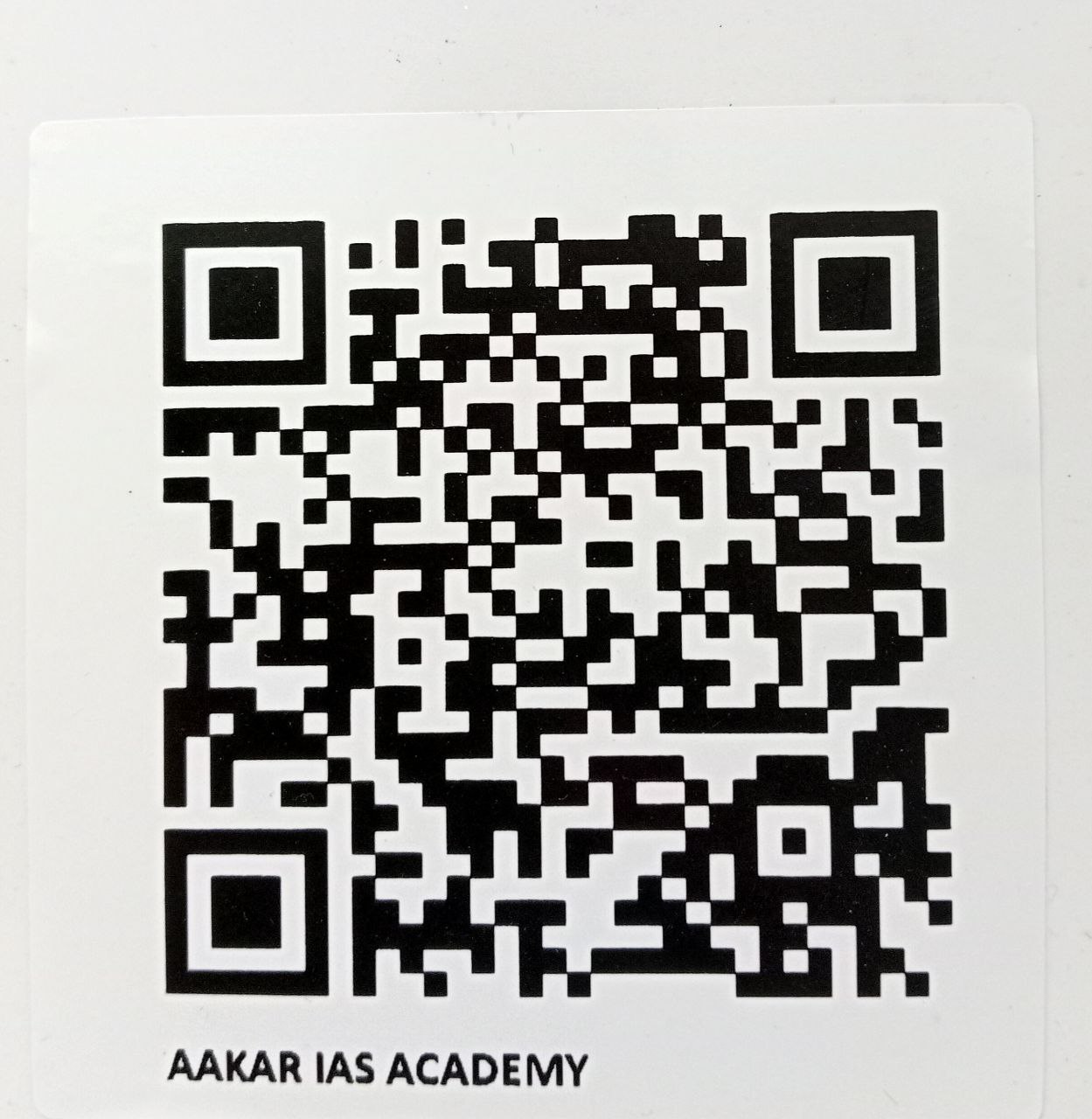 After successful payment, send following details 
Name of Enroll Course
Your Full Name
Contact number
Active email ID (Google account)
Screenshot of payment
on this Whatsapp number 9021921602.